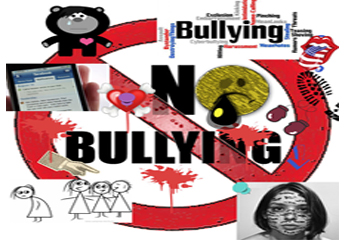 Bullying is an unwanted aggressive behavior which involves power imbalances. It can have long lasting and serious effect on both the parties involved. Usually the act of bullying is intended to show how powerful one is and also to gain popularity as well as to foist domination over others forcibly. Bullying can be of varied types ranging from school bullying to college bullying; legal bullying to prison bullying; disability bullying to gay bullying and institutional bullying to workplace bullying and many more.
As far as the effects are concerned, on an average 15- 20 students from UK alone have been reported to commit suicide as an ill effect of bullying. At the same time statistics from other countries also report high school violence caused due to bullying. Some people argue that bullying has a positive effect of making the sufferer strong and building friendship or good rapport amongst both parties. However this is just a myth.
Bullying is an act which needs to be stopped at the earliest. Few simple steps can prevent someone being bullied-
Raise your voice: One has to raise his voice whenever he feels he is bullied. Rather than accepting opposition's act of bullying, speak up and oppose as this is something wrong which is happening and there is nothing wrong to raise your voice. Say NO to bullying.
Approach one by enquiring what exactly happened: This approach needs to be followed mainly by the peers and guardians of the person being bullied. Try to listen and understand what exactly happened. This would help to solve the problem more gracefully. It is no doubt that both the parties who are involved in bullying need support of their peers to come out of this situation.
Know your responsibility: Rather than being a mere spectator, one should come ahead and stop this harmful act. Stopping bullying is not in a single person's hand, but it is a group activity. Until and unless we all don't realize that this is not an act of enjoyment and it can be fatal at times, we can't stop it from occurring in our surrounding.

The point is if we want our kids or friends to be safe, we all need to extend our support and help to other's kids and other fellow citizens. Rather than remaining confined to one's own problems, we need to come out together and at one single voice oppose BULLYING. Remember "United we stand, Divided we fall".