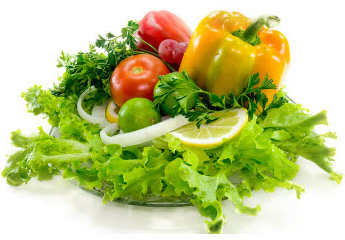 GM diet derives its name from the health program followed by employees of General Motors. This program was developed in conjunction with a grant from U.S. Department of Agriculture and the Food and Drug Administration. This is a 7-day program targeted to lose 10-17 lbs per week. Following this diet without cheating has resulted in good success rates.
Following is a brief overview of the schedule –
Day 1 – Consist of eating only fruits. All fruits are allowed except bananas.
Day 2 – Only vegetable. Raw or cooked vegetables of your choice are encouraged.
Day 3 – A mixture of fruits and vegetables of your choice. No potatoes and no bananas yet.
Day 4 – You can have 8 bananas and around 3 glasses of milk.
Day 5 – Beef or sprouts along with at least 6 whole tomatoes can be consumed.
Day 6 – You can consume unlimited amount of beef and vegetables.
Day 7 – Brown rice, fruit juices and vegetables can be eaten.
This diet received mixed reactions from various participants of this health program. It is discussed,
Pros
Quick weight loss. Up to 17 pounds can be lost in a week.
It improves digestive system's functioning.
Detoxifies your body.
Gives a break from regular meals.
Brightens mood and increases will power.
Cons
Sometimes GM diet can lead to fatigue and headaches.
Can cause muscle soreness.
Nutrition depletion.
Hair loss.
Dry skin.
GM diet is contraindicated in individuals suffering from certain medical ailments. Such individuals should talk to their healthcare professional prior to starting GM diet. Children and pregnant women should not engage in this program.
GM diet can result in several benefits if followed stringently. Avoiding consumption of caffeine, alcoholic drinks and high sugar or salty diet is recommended. Also it is advisable to select more quantities of melons for fruits and vegetables that add lesser calories. Fresh fruits and vegetables are more beneficial. Drinking enough amounts will prevent dehydration. And the most important part is to supplement this diet with exercise. It would be helpful to have proper meals after the diet plan is over to avoid putting on the lost weight.