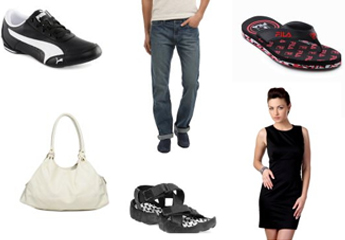 India has witnessed tremendous growth in internet user base, approx 140 million as of June 2012. Though at present we have less number of users as compared to USA, UK or some other developed countries, but yet we have to agree that it's growing at a much higher pace than any of the developed nations. Every alternate day we see new entrants in the market or acquisitions amongst the available online merchandise stores.
As per the report of 2009, India's e-commerce market was worth $2.5 billion which grew to around $6.3 billion in a span of 2 years and was recorded $14 billion in 2012. India is expected to have approximate 10 million online shoppers which are estimated to grow at 30% CAGR vis-à-vis a global growth rate of 8–10%. The following are the important factors which is driving online shopping in India:
3G penetration along with the increase in the broadband connectivity
The product range in online stores have increased to a larger extent also making the foreign products available easily to Indian customers
Busy lifestyles and lack of time for shopping
Offers and discounts offered at online stores which are reasonably better than the offline counterparts
Features such as 30 day replacement guarantee and cash on delivery
And many more…
Emergence of stores such as Myntra, Flipkart, Jabong, Yebhi, YepMe etc. have made online shopping experience more enjoyable. These online merchandise stores have been competing against each other by luring the customers with competitive discounts and offers as compared to the offline stores. Due to the astonishing growth potential of these online merchandise stores, notable venture capital firms have invested considerably. In July '13, famous online retailer Flipkart received $200 million from investors Tiger Global, Naspers, Accel Partners, and ICONIQ Capital. On the other hand, Myntra received $50 million from Premji Invest led group of investors in Feb '14.
The recent merger of Flipkart and Myntra in May '14 gave a boost to the space of online merchandise store and no doubt this move is a competitive move to the foreign players such as Amazon. Myntra being a leader in the domain of fashion helped Flipkart to reach out to more number of audiences. This merger did not lead to any management changes and neither any change in the employee roles. With this acquisition of Myntra by Flipkart, the numbers of visits to the sites have also increased to 5.2 million with registered users up to 26 million. It seems that this deal has been the biggest M&A deal in India's    e-commerce space so far.  Fashion industry is expected to be the largest category in the domain of        e-commerce in the coming years and for every e-commerce site it is utmost important to succeed in this sector. The deal would also help the two players to generate approximately 60- 70 % of online fashion sales which is currently around 50 %.