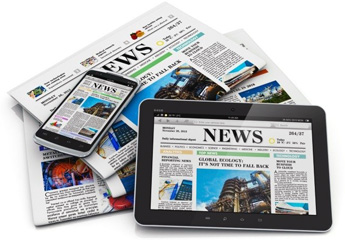 For all the tech freaks and gadget lovers, most important is to be updated with the latest and the ongoing developments in the field. One would love to be updated with the recent releases in the world of gadgets and or the releases of the patches and scripts to enhance the computing power. But in today's fast paced world, are we very much equipped with sufficient sources to keep us updated?
While we all are connected with each other through social forums and networking sites, the best thing to get started is by joining a group pertaining to technology news which is updated on a daily basis. Apart from the groups, we also have Google pages, Facebook pages wherein we can follow the real time updates in the world of technology. To add on to the list is the micro blogging site Twitter, wherein we can follow the tech news on hourly basis. Most of the companies have their pages on these forums to keep the audience updated.
Apart from these forums, the other sources where one can rely on tech news are as follows:
www.techmeme.com
www.cnet.com
www.digitaltrends.com
www.engadget.com
www.readwriteweb.com
www.computerworld.in
And many more to add on to the list…
Magazines and newspapers also serve an important media to update tech freaks. Various magazines are released on frequent intervals which try to collate all the info pertaining the tech gadgets and IT from around the world. The world tech shows and gadget exhibitions are worth visiting if one wants to have hands on experience on actual new releases and have the feel of it. To get these updates on your smartphones or tab, it is highly recommended to subscribe to the RSS Feeds and or the newsletters of your favorite tech site. One can also mention the frequency of the updates as per the convenience. These feeds would be delivered to your inbox directly as per the frequency one opted for.
Apart from the websites, magazines, there are various blogs which may be official or unofficial. The unofficial blogs are great means of information as they provide the unbiased opinion and review on the recent trends and technology. These would actually help the tech freaks to compare the products on a real time basis and arrive at an informed conclusion. Blogs at WordPress and Blogspot are good means to start off with. There one can actually subscribe to the interesting blogs and thereafter on the update of the blog, the readers would be automatically updated on the activity of the blogger. In a nutshell, in today's informative world, we are surrounded by varied sources to keep us updated on our domains and expertise. It is what exactly we are looking out and accordingly we can pitch in to respective sources.