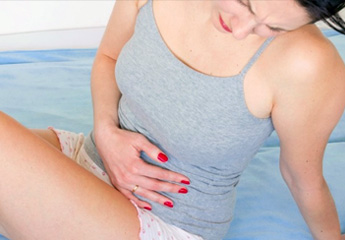 Think of those days of the month and you think of discomfort, uneasiness, mood swings and uncleanness. Being a woman feels wonderful until the days of your period arrive. Most of the women face one or other problem during those days. It can be cramps, weakness, heavy bleeding, pain in lower abdomen or thighs or an irritation. However, try not to let your periods ruin your day or your plans. Being prepared and cautious during periods itself can help in reducing lot of stress and allow you to enjoy things as any other day.
Here are few tips to make you comfortable during periods,
Being prepared is half the battle won. Know your dates and carry your supplies wherever you go to avoid inconvenience. Using a panty liner around these days is helpful as it holds the flow till you get hold of a pad or tampon and also takes care of discharge.
Wearing comfortable clothes helps. Wear jeans or pants and a comfy shirt or a sweater to keep you warm. Avoid clothes that are too tight or short. Wearing dark colored dresses reduce the tension of stains being seen. Also, keep a jacket handy.
Cramping and abdominal discomfort is a common problem with most females. Doing some simple exercises especially for lower body can help relieve pain. It can also builds up good mood.
Maintain personal hygiene. Change your pads at regular interval to avoid rash or discomfort. Use only those supplies which offer better protection and do not cause any allergy.
Get a good night sleep. Wear comfortable nightwear and tight underwear to keep your pad from slipping. Relax before sleeping.
Eat healthy. Don't let your mood affect your health. Eat fresh fruits especially Bananas as they are rich in potassium. And of course, keep chocolates handy; whenever you feel down gulp one.
Use a hot water back or take bath with warm water to relieve discomfort.
If you cannot bear the pain, it is better to opt for a painkiller. Check with your doctor which one would be better option for you and carry it along with you on those days.
If you plan a travel carry extra pair of clothes to change in case of staining. Remember to carry enough supplies along with.
Stay hydrated.
Don't let your periods spoil your day or mood. Wear your usual makeup, enjoy your plans/trips, don't miss your appointment, relish some good food or take rest and pamper yourself. It is just a matter of few days and an integral part of woman's life, so you can just relax and take care.