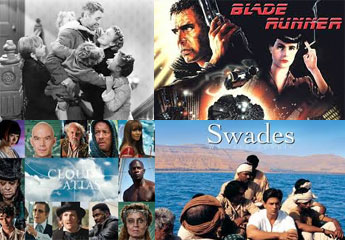 The list of movies which were a box-office hit and were also critically acclaimed is huge, but there is also a big list of movies which could not leave their mark on audience but were appreciated by film critics. Let's check few of them –
It's a wonderful life – Originally made by Liberty films and directed by Frank Capra; this film hit the theatre on December 20, 1946. The story revolves around a guy George Bailey (James Stewart) who is eternally in debt and hence is seriously contemplating suicide. He has been a generous person and has touched lives of many people. But this financial crisis and continual failures make him sad and he wishes he was never born. An angel then enters his life and shows how miserable life of those individuals he helped would be without him and thus restores his faith in life. This film was not loved by audience then who believed it to be a downbeat movie showcasing a small town story. But its repeated telecast since 1970s made it gain popularity and appreciation. This movie however was always thought to be one of the best movies of Frank by critics.
Blade Runner – Based on the short story of Do Androids Dream of Electric Sheep? Blade Runner is a philosophical yet violent movie. It's a scientific fiction movie which used special effects and had a postmodern production. But its constant tension, slow-paced and visually dense scenes along with bloody visuals resulted into a box office flop. However, the sci-fi genre and critics did acclaim it and in 2007 it was digitally remade by Scott.
Cloud Atlas – Despite the expectations that this movie would be a box office hit, it failed miserably and its opening was described as dreadful. This movie explores how actions of individuals' lives impact one another in past, present and future. This movie had action, romance and mystery, yet it could not gather audience. However, its cinematography, score, visual style, cast and originality was acknowledged by critics.
Swades – We, the People – Is a Bollywood movie which could not manage to be a box office hit due to its offbeat theme and non-commercial nature. This film was inspired from a real story wherein a successful Indian scientist returns to Indian village to take his nanny to America with him, but in due course realizes his roots and decides to stay back. This movie however, received an overwhelming critic acclaim. The story, plot and the cast were worth praising.