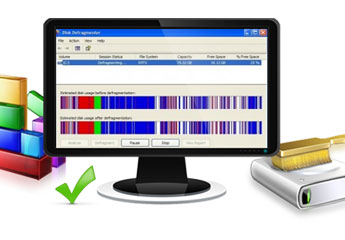 Electronic devices need high level of cleanliness and maintenance in order to improve their life span and productivity. From external dusting to internal chip cleaning, one needs to be vigilant so that we derive the maximum benefit out of it. Following are some of the tips that one can follow to make sure the PCs are clean and fit for work:
Keep it clean: Make sure the PC is cleaned on a frequent basis. Avoid keeping it in dusty environment. Keeping PCs in air conditioned rooms also helps in this aspect. Irrespective of air- conditioned or non-air-conditioned, it is strongly recommended to dust the PC on a regular basis so that the dust doesn't pile up.
Clean Monitors: Clean the desktop screens/monitors with glass cleaners at regular intervals.
Update computer: Make sure the computer is updated with virus definitions. It is advisable to enable the auto-update option so that computers update themselves on being connected to internet.
Internet Data: We tend to be online always and at time even though we are not using it. Computers collect the data in bits and build up a heap of useless information in the form of cookies and history which we may not require or use. Make sure you clean the internet data at regular intervals. Best practice would be to clean them after each browsing session.
Check for Adware and Malware: Installing good antivirus with feature to identify potential threats from Adware and Malware is strongly recommended. In case of infection, make sure the computer is immediately cleaned or formatted to make sure it doesn't corrupt the personal data.
Defragment the hard disk: Defragmenting the hard disks at least once in a month would help to boost the performance and help to get rid of unnecessary files and programs which are lying idle in the system.
Uninstall unwanted programs: Uninstall the programs which are not used or required. These may involve redundant tools and programs or softwares which interfere with other programs and in turn cause a delayed response to the user action.
Cleaning: Apart from external cleaning and dusting, it is utmost important to clean the keyboards and the spaces between the keys to make sure there are no interfering particles. Also one should clean the vents in CPUs, so that it doesn't pile up dust over the cooling fan.
Power: Conserve power by switching the computer off in case it is not in use. The computers should be shut down and as well as the main power should also be switched off to make sure unnecessary power is not passed on to the systems.