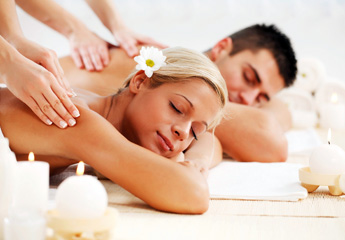 The idea of going for a spa is always tempting. When you just want to relax, or want to take care of a chronic pain or medical ailment, spa seems to be a fascinating solution. Spa offers a holistic way for good health. However, you need to choose the type of spa carefully. Let's have a look at different types of spa and their benefits.
Day Spa – One of the most popular types is day spa. It offers a relaxing break from routine and is just an appointment away. It can include facials, rejuvenating body wraps, manicure/pedicure, head massage, or a combination of all. This kind of spa treatment does not need an accommodation and is relatively less costly.
Destination spa – This type of spa is gaining wide popularity these days. This full immersion spa is offered at various scenic locations around the world. Thailand, Indonesia, African countries as well are California are few to name. Destination spa provides fitness activities, nutritious cuisines, therapeutic spas, various spirit lifting programs, wellness education or training programs and some other customized services. Though bit expensive destination spa is worth a try.
Resort Spa – Some resorts opt for an additional service of spa treatment within the facility. It could be either complimentary or paid. It would involve some fitness and wellness activities. When on vacation resort spa is a good option to gain health while relaxing.
Medical Spa – These kinds of spas are generally operated under supervision of healthcare professionals. These are undertaken in case of injury or to prevent certain aches or for stress reduction. Medical spa could be for cosmetic or for wellness. These may or may not require an overnight stay. Before opting for a medical spa it is necessary to check with your healthcare professional for the dos and don'ts.
Ayurvedic Spa – One of the oldest forms of healthcare treatment as per Hindu religion is ayurveda. Ayurvedic spa is popular due to long term effect and use of herbal stuff. India is the most sought out destination for Ayurvedic spa. This spa includes massages with herbal oils, diet, purification and cleansing services, yoga and so on.
Thermal Spa – These are usually built around hot springs. Heat from these hot springs increases the blood circulation, improves digestion and also removes the toxins from body. The natural minerals, salts present the thermal water has healing effects and are beneficial in case of certain skin problems or injuries.
Apart from these, there are other types of spa like rehab spa, alternative healing spa, connoisseur spa, club spa and also dental spa. It is essential to select the spa that best suits your needs to derive the maximum benefit while enjoying feel of aromatic spa center.