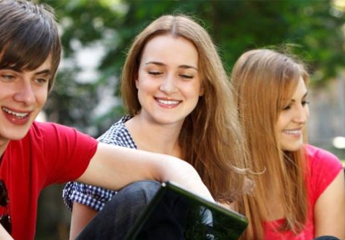 Stepping into college after passing out from school is a stage for which we all wait eagerly. This is the moment wherein we feel we would step a new world altogether, meet new people, make new friends and enjoy a fabulous life. In this entire tenure, we would try to analyze some of the common behavior of the new college goers:
Feeling of Anxiety: This is very common amongst the freshers. Anxiety is something with which every one of us steps into the college world. It may be due to the tensions created by the idea of ragging, finding new compatible friend, even about dressing, style and many more. For whatsoever reason the anxious feelings are, we need to be calm down and approach this new world with an open mind.
Freedom: The second thing that comes to the mind of every new college goer is feeling of freedom. Freedom from attending all lectures, being in college at specific time and most importantly the getting rid of monotonous uniform is a main thing which excites new college goers.
Fashion statement: It is one of the common behaviors amongst the college goers. Comparison and competition with peers and struggle to become Mr. or Ms. College is something to which most college goers fall prey to.
Academic stress behavior: At times college students would run out of money and think of compromising on food habits by having quick noodles. Last minute study and revision for the examinations is very common which results in academic stress behavior.
Expectations: Movies have a profound effect on our imagination and expectation. Every fresher wish to have a college life as shown in movies, with cool teachers, fashionably dressed students, fun-filled classes and canteen masti. Not to forget the hopes for romantic college life, exchanging chits and lovely talks.
All these feeling are common and seen amongst majority of the students. You need not feel upset if your college doesn't turn out to be the place you dreamt of. But try to enjoy what is served for you and relish each moment of your college life, since however good or bad your college is you will surely miss your college days.