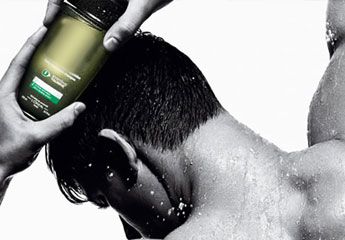 Whether you want to sport a classic hairstyle or a trendy one, you do need to have healthy hair. Well maintained hair is not as difficult to achieve as it seems. We are generally too overwhelmed by the hair care products promoted to us and are not able to decide on our exact need. But knowing the product that suits your need is essential for taking proper care of hair.
Shampoos which cleans your hair and gives it a smooth look should be used. In case you have dandruff problem opt for an anti-dandruff one. Shampoos which contain certain special components like beer, egg-protein or herbs, glycerol are also recommended.
Shampoos may at time cause dryness of hair, hence it is crucial to apply conditioners for few minutes after a hair bath. Protein or serum rich conditioners generally work well for most hair types.
For all those wanting to carry a unique hairstyle, gel proves to be helpful. However, make sure you opt for a good quality gel and check the constituents prior to use. Use alcohol free gels as they cause dehydration. Also, restrict your usage of gel to few occasions.
Using oil regularly is necessary for healthy hair. Oil provides the required nutrients to hair. Apply lukewarm oil with your fingers and try to keep it at least for few hours before shampooing. Jojoba, almond, coconut, olive, sesame is few popular oils which can be used.
Hair color is one more popular product these days. Guys can opt for different hair colors either to flaunt few colored strands or to hide the white ones. However, select your hair color products wisely to avoid damage to hair.
Apart from these routinely used products certain specific products like hair proteins or serums for preventing hair fall or helping hair growth can be used. Hair tonics with coconut milk, anti breakage oil with keratins, hair mask, and hair straightening products are other such products.
Our markets are flooded with innumerable products, but selecting the one that best suits your hair type and style is of key importance. So make an informed choice before you start using these products.