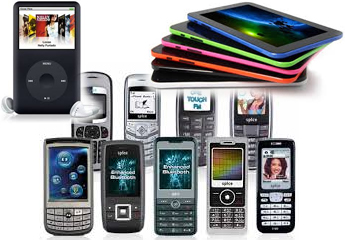 Personal gizmos are best friend of a man if wife is his love. Though he likes both of them, most of the time they may not get along well. So it is advisable to keep some of your beloved personal gizmos away from your girl. Wise first benchers might have already practiced that much before we say. Maintain a harmonious chord with both, but maintain that thin line between them.
I-pod – Your personal favourite I-pod has a collection of songs, videos, photos and apps. Some of these may be your childhood pictures, some funny videos or may be few embarrassing videos with friends from school and college days. It may also contain certain songs meant only for guys to enjoy. You surely do not want to give your wife a chance to have a look at these and tease you for lifetime. So it is better to keep your I-pod in your custody by locking it.
Tablets – Planning a surprise for your wife? You must be busy trying to work out the details and chalking your plan in your tablet. Imagine your wife getting an access to all these and all your efforts shall go down the drain. There might be many such things we want to keep away from our wives like our weekend plan with friends, surprise picnic plan, golf match, bookings etc. To preserve your private space try and keep your tablet out of her reach.
Mobiles – Most of us can't part with our mobile even for a moment, not even at bathroom! It has contacts of all our friends, galleries, videos, our favourite games, various applications, WhatsApp and much more. Our discussion with friends and colleagues at times could be something we cannot share at that instant, so take care to keep a check on your mobile to prevent anyone accessing it. You might have irritated your wife by playing your favourite candy crush or subway surfer. If your luck is too bad and your wife gets annoyed over these games, there is a high risk she might delete these and all your efforts till then would be waste.
Apart from these few other gizmos like your laptops, smart watches, cameras can also be kept away from your wife. In other stuffs apart from personal gizmos always keep your personal diary, planner or organizer away from your spouse. Remember one thing; if she has free access to any of the above gizmos or stuffs you are in a position to offer an excuse.