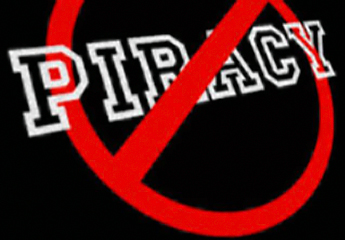 In a recent order passed by New Delhi High court, the Internet Service Providers (ISP) have been asked to block as many as 472 sites including Google's URL shortener and file storage sites. The order has been passed by Justice V. Kameswar Rao, after a complaint by Sony's Multi Screen Media alleging online piracy. The media has the broadcasting rights for the ongoing FIFA World cup and claimed that various websites are providing access to ongoing world cup matches through live streaming thereby resulting in infringement of broadcasting and re-production rights.
The point here is what actually made Sony complain of online piracy resulting into blocking handful of sites. The access rights are usually granted to the media house, which are then used to provide access to the user at a reasonable cost. At the same time if the sites or media houses stream the events and infringe the rights to provide free access to the audiences, then the parent company would suffer loss in terms of revenue generation. This approach also has an adverse effect on the legal service tax payable to the government which is collected as the component of the subscription fees by the provider. Also the companies have made considerable investment to acquire the exclusive Mobile Transmission and Internet Broadband Transmission Rights. So it is unfair if another company or any other third party illegally broadcast the event without making an investment or acquiring permission from the company invested for purchasing broadcasting rights.
The order also highlights that Sony has made substantial investment to acquire the respective transmission and broadcasting rights. Since these international football matches are played only few days in a year, the potential opportunities to exploit these rights are primarily available only during the live broadcast of such matches. At the same time football being one of the popular sport in India, the potential opportunities to recover the investments in lieu of the rights is at its highest peak during the live broadcast of the matches. Many of the blocked websites are anonymous in nature and virtually impossible to track the owners and neither their contact details. These sites are likely to host, stream, broadcast, retransmit, exhibit, make available for viewing and download, provide access to and communicate to the public display, upload, modify, publish, update and/or share the broadcast of the 2014 FIFA World Cup matches and contents related without obtaining permission.
Surprisingly the list of websites to be blocked was not prepared by Sony itself. In fact it was prepared by anti-piracy company based in India named MarkScan and moreover the company had already requested Google to block around 46 domains before the World Cup which was rejected by Google.