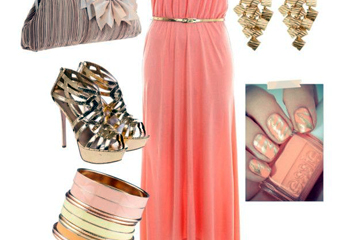 Once the hot summers and wet season of rains are gone, we welcome spring and winter. Spring brings with it beautiful colours of nature, the bright flowers and green leaves makes our life cheerful while winter provides chilling cold.
For our fashion lover damsels, these are the seasons to wear their best outfits. You are neither worried of sweat nor of wet roads, and can dress as you wish.  Here are some nice fashion tips for these seasons of the year,
For spring –
Wear lighter tops/blouses – Cotton suits for most occasions, while chiffon would look good for special days.
Floral prints with bright colours give a nice look especially in this season of flowers.
Tank top and short sleeve t-shirts work well for this warmer season.
Lighter clothes with loose fitting garments, tunics and cargos are a comfortable wear.
Printed, polka dots skirt with bright tops is look perfect wear in spring.
 A perfect dress needs to be clubbed with a matching shoe – Ballerina flats as well as kitten heel sandals work well for all occasions. Open toes heel can be suitable as the weather gets warmer.
Accessories add a special look to your outfit; try a few in this season. A waist belt around tunics would give a wonderful look. Colourful jewellery – a necklace, bracelet and earrings go well with most of the colourful dresses.
Sunglasses, leather purses and sometimes a hat to beat the sun, can work well.
For winter –
Knit wears and winters go hand and in hand, a cardigan or a woollen jacket is much needed for this cold season.
Jeans, woollen trousers or Quadra pants suit most occasions.
Cotton outfits should be avoided as they offer least protection against cold, while silk, woollen or synthetic material can be used frequently.
Long sleeves tops or shirts clubbed with jeans or woollen wears help keep you warm.
 A special attention needs to be paid to shoes during winter. Sport shoes or closed sandals are recommended. Wool or fleece socks are good to keep your feet warm in winter.
Wearing gloves or mitten is a necessity to protect hand in chilling cold, a hat or a woollen cap would be a worthy inclusion in your wardrobe.