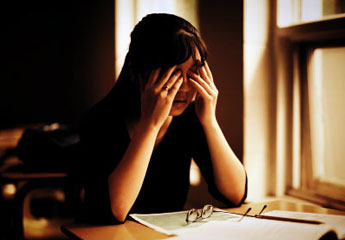 'A friend in need is a friend indeed' is true even when it comes to colleagues. Our colleagues need our help when they pass through a bad phase in life or when some professional or personal issues make them depressed. Depression is a serious yet treatable disorder which affects millions of people from all walks of life. Caring for someone who is depressed can be quite challenging as such individuals feel many difficult emotions like helplessness, frustration, anger, guilt, fear, sadness at the same time.
The first step is – understanding the signs and symptoms of a depressed person. Following are few of them:
Persistently feeling sad, hopelessness or anxiousness.
Irritability or restlessness.
Loss of interest in hobbies or other entertaining activities.
Fatigue, insomnia, excessive sleeping.
Headaches, digestive problems, cramps.
As your depressed colleague spends a lot of time with you owing to your office hours, you are the best person to help him/her out. This is how you can do it:
Let the person know you have noticed.
Spent time with them to understand their problem and be a good listener.
Make the person understand that he/she is depressed and offer to take them to a medical practitioner.
Help the person to get involved in some activities, get enough sleep and refrain from any addiction.
Make sure you take the person's problem seriously and do not put them down by saying something sarcastic or offensive.
Encourage them to talk to other people including family members and friends who can help them.
Let them know you care about them and reach out to them.
Remember CLUES; Connect – Listen- Understand- Express Concern- Seek Help.
If the person express their suicidal thought, take it as a serious threat and insist on getting help, let them know they are important and matter a lot to their loved ones. Do not keep such threats secret and inform it to their family or friends.
The points explained herein are very simple and may not be always applicable in serious situation. In case if you fail to help out your colleague and notice that the depression is not fading, make sure you seek immediate professional help.