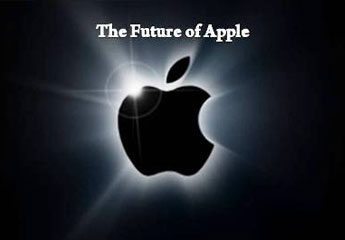 Apple Inc. is a US based company founded in 1976 by Steve Jobs and Ronald Wayne. The product line of Apple initially included only personal computers. Later on they expanded their focus to cover the consumer electronics as well. Along with the time, Apple became the most valuable brand surpassing Coca Cola. Apple's first product was its operating system Macintosh also known as Mac released in 1984. Over the period of years Apple experienced failures as well due to which it underwent several restructuring to pitch into the electronics market and make its mark. Apple gained popularity with its segment of iPod and iPhone which received overwhelming responses in the respective segments.
During the period 2007-10, Apple achieved success with its mobile devices through innovation in its intuitive user interface and features, which gave users a premium experience. Though touchscreen was developed long back, with Apple's UI it gained more popularity. iPhone and iPod were improvised over the years and with every release a new feature was added for enhancing consumer experience. Each Apple lovers used to eagerly wait for the subsequent release of Apple products so as to check out 'What's New'. The iPhone 4 made an entry with features such as multitasking and video calling. In addition, it introduced new un-insulated stainless steel design which helped in signal reduction by acting as the phone's antenna itself. These innovations in the mobile segment helped the company and brand to achieve new height in the market. In October 2010, the company shares achieved an all-time high value of $300.
2011 was the year when company lost an important asset – the company co-founder Steve Jobs. He expired on October 5, 2011 owing to relapse of cancer. Thereafter Tim Cook took over the position of CEO. Since 2011 till date, company has been involved in many acquisitions and mergers to improve its product line. In 2014, Google took over Apple as the world's most valuable brand, as per the 2014 BrandZ ranking. This was mainly because of a perception that company is no longer redefining its technology for consumers. This perception has contributed to the sharp fall in company's market cap as well as the brand value. Now the company needs to work hard to get the consumers out of this perception and showcase some innovative products and technology in its respective segment. Apple hired Angela Ahrendts who according to the company can spark a revolution in innovation and help it regain its popularity. With the current trend in company's releases, people fear that soon Apple will be an outdated brand. Apple which was a trending trend in the past may soon become an outdated brand if the company does not launch competitive technologies on par with most popular Google's android.