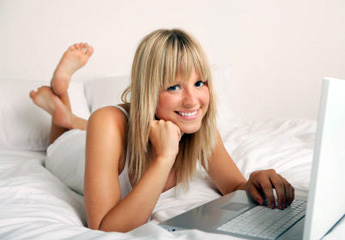 There is someone for everyone, and dating sites are getting popularity for finding that someone special. Online dating once thought to be stigma is now gaining popularity as internet touches all facets of our lives. Online dating sites help you connect to people who share your likes, dislikes, interest areas and social life. So now, you don't really have to bother about spending your valentine day all alone.
Some facts and figures about online dating sites,
Around 11% of Americans have used online dating sites at least once.
5% of Americans are either married to or are in a committed relation with someone they met online.
UK alone has 1400 online dating sites.
Match.com claims to have highest number of users and was a trendsetter for online dating site.
According to a recent survey, about 85% singles think dating online is acceptable.
The average dating site customers spends $240 a year and US service dating market itself accounts to around $2.2 billion.
Several instances have been reported wherein online dating sites were used for undesirable promotion, prostitution and escort services. Some of these sites are meant only for illegal services and advertisement and they may showcase immoral content or pictures. However, not all sites are bad, many of them are genuine but these do have their own risks. Your sensitive personal information on these sites can be misused and cause problems. Also, misleading promises and wrong information from the person you are dating can cause emotional turbulence. Damage of reputations and attracting unwanted attention from stalkers and predators are some of the perils of online dating services.
However, the preconceived notion that online dating sites are more of porn and nudity is changing now. Online dating helps you find the person who best suits your needs or expectations. You don't need to rely on your friends and families these days to get the perfect match. You can select the person based on your interest and approach for a date. Being careful about online security, the amount of information you share and the photographs that you forward along with trusting your instincts can help deal with most of the complications.
Online dating service has its own advantages and risks. It is up to the individual to take care while using them.