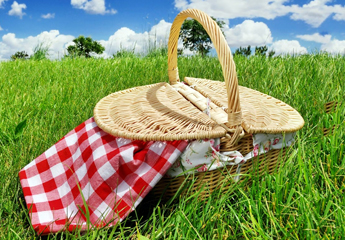 In today's busy schedule, picnic provides a chance to relax and refresh. A picnic with friends or family gives us time to enjoy and come back to work with a fresh mind. This much awaited picnic should be well planned to avoid any unpleasantness.
A picnic plan starts with deciding a location, making reservations for transports and booking hotels. Equally essential is your packing. So here is a checklist of all that you may need to carry. Add to it or follow so as to avoid missing anything,
Liquid Cash – We all are quite used to swiping cards and generally does not carry much cash. However if our weekend gateway is an unexplored or remote place, the chances of finding a ATM or using cards for paying bills is less. Hence carry enough cash to avoid crisis.
Booking details – Make sure you have a hardcopy or electronic confirmations of all your bookings.
Documents – I-cards, Driving License, Passport, PAN and Debit/Credit Card
Umbrella/Sweaters/Summer coats/Sunglasses – Study the climate of your planned destination and carry stuff as per weather requirement
Spare shoes – Chose shoes/sandals according to location. If possible carry a spare one with you.
Clothes, Towels, and essentials.
Gadgets – Cameras, batteries, mobile charges, mobiles, Ipad/Ipod, headsets.
First Aid kit – Band-Aid, antiseptic, antibiotics, cream, scissors, medicines which you need regularly, mosquito repellents, anti-allergy medicines, antacids, pain killers etc.
Toiletry kit – Brush, tooth paste, mouth wash, soaps, shampoos, hairoils, deodorants/perfumes.
Makeup kit for women and shaving kit for males.
Inflatable travel pillows, sleeping bags, earplugs.
 Location maps.
Foodstuffs
Water bottles, energy drinks.
Miscellaneous items – Contact lens and solutions/glasses, antibacterial wipes, video camera, tripods and much more.
This list may have a few additions depending on the type of picnic or location planned. An adventurous trip may need more essentials like – ropes, knifes, necessary medicines, special shoes, gloves, knee caps, etc.
Make a checklist of everything you may need and crosscheck it to avoid missing any items. Enjoy your picnic to fullest and come back with unforgettable memories.